MCSE Certification
Last day.... Capricorn 15's..... Year of the city.... 2001.... Carrousel begins....
We here at Badvogato know the importance, respect, and fullfillment that an MCSE Certification can bring. So we have done our worst on preserving that accredidation with a new educational plan.
Changes to your certification track is as follows:
To begin, your current certification can now be pointed to /dev/null. Report to Redmond immediately where you will fitted with a CAREER DISAPATION DEVICE. Once fitted you will begin your journey of learning all the ins and outs OLE driven Microsoft. Please note the status of your CAREER DISAPATION DEVICE, it is crucial to know just where the world rates you and your M$ skills behind that 6 year old GUI.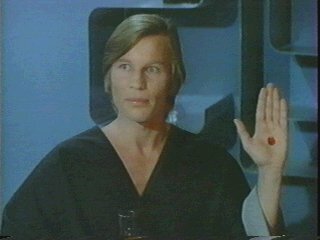 CAREER DISAPATION DEVICE STATUS: Green
Certification: MCSE
Means: You have got your certification, landed your first job, you reboot your servers every 30 days just like they told you to (this is the day usually when all the training pays off.) You are the most popular family member at Thanksgiving, and show little Nephew Johnny how to use his context menu to change his wallpaper.
CAREER DISAPATION DEVICE STATUS: Blue
Certification: MCSE + Internet
Means: You have probably been instructed to build an intranet webpage, you install IIS from the CD that has been laying around since '96... fire up FrontPage2000 and implement a hideous frames/hover button/clip-art webpage. Joan's eleven year old kid comes with her to work on a Friday, runs an msadc script all up on it and defaces the page with a picture of DragonballZ.
CAREER DISAPATION DEVICE STATUS: Yellow
Certification: MCSE + Security
Means: Recent defacements force you to get various accounts at security focus, security portal, and BUGTRAQ. You delete ROLLBACK.EXE on the servers, and spend an entire month installing service packs: you do it all through the use of the scripting engine. Joan opens ITHINKILUVYOU .vbs virus with her shitty OUTLOOK client, and you save the corporation with multimillion dollar enterprise purchase of McAfee. You receive lots and lots of pamphlets inviting you to further your training. You are now too good to attend family Thanksgiving.
CAREER DISAPATION DEVICE STATUS:
Certification: MCSE , but not MCSP
Means: Convince higher ups to pay for further training. Arrive at 3:AM down the server, email everyone notifying them of down time, snort six lines of high powered trucker speed, throw Microsoft Manuals all over your office, litter hallway with greenbar printouts, and rub temples and eyes repeatedly when anybody is watching. When the workforce arrives, explain situation, turn on the server. Your boss gives you the rest of the day off. Boss receives letter from the BSA regarding a licensure audit, calls you in.
CAREER DISAPATION DEVICE STATUS: Red
Certification: MCSE - Expired
Means: You have no certification. Company meeting clues you on move to WIN2K / Citrix environment. Offers you a web based learning tool as an alternative to expensive further MCSE training. Nephew Johnny has been hired to "follow you around" for awhile.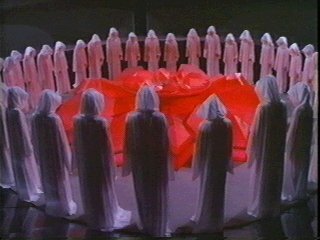 ...YOU WILL BE RENEWED.
Are you MCSE Certified and find this offensive? So? Neener Neener Neener. Remember where you are, and also remember when it comes to flames we here at Badvogato stand in hell with a bucket of gas and a match.